The geology of our region gives some great benefits as well as challenges in some areas. We have a long experience in this area and the terrain to understand where the best opportunities for a well would be. We also can contact and work with a geologist if needed. This is something we do routinely when the requirement is for a much larger flow of water such as municipal projects.
Over the years we have drilled wells for residential customers, agricultural, commercial and municipal clients as well.
As a part of the process, we do testing of the water when we drill a well. We understand that families will be consuming the product that we make available and so we do testing through the National Testing Laboratory and then can advise what filtration options are needed.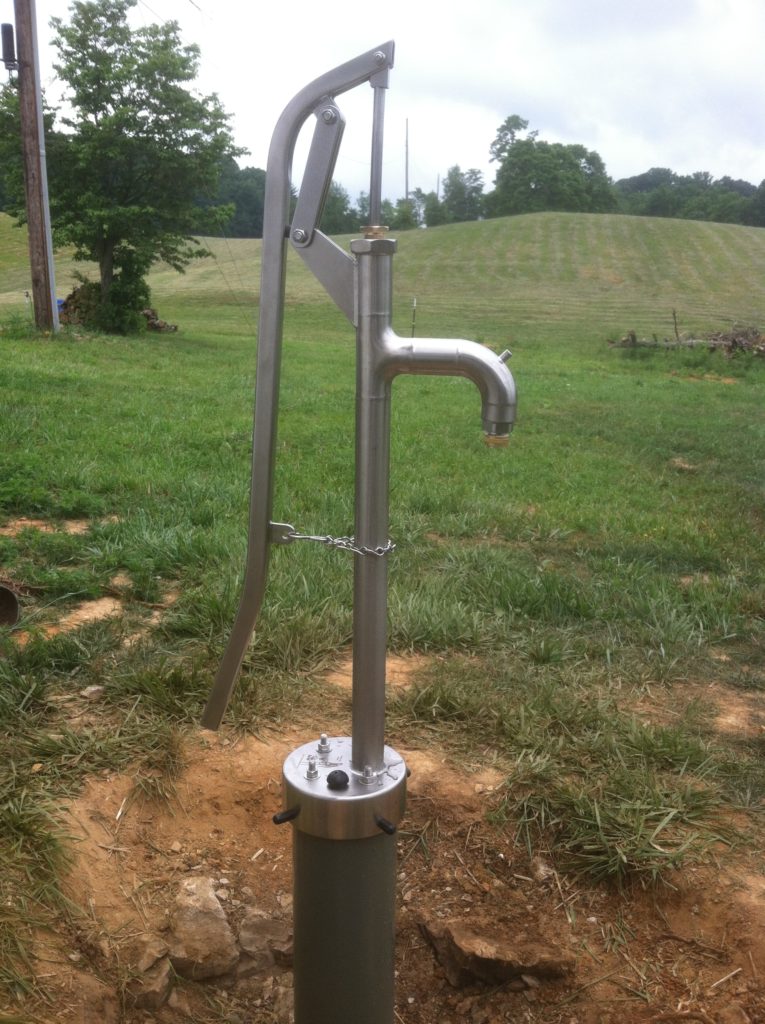 Residential
Whether you are a standard single family home, multi family dwelling or an agricultural user we can help you get a safe water source. There are subsidies currently for farmers to install wells to provide drinking water for livestock and much of the cost can be reimbursed through the programs currently available. More information can be found through the Natural Resources Conservation Services.
Many preppers and others with an eye for emergency planning like to know that we can install hand or dual power operated wells. Manual hand pumps operate only with hand power and we can install pumps that run on power when available and can be manually operated when the electricity is off. We have found both of these to be popular options.
Commercial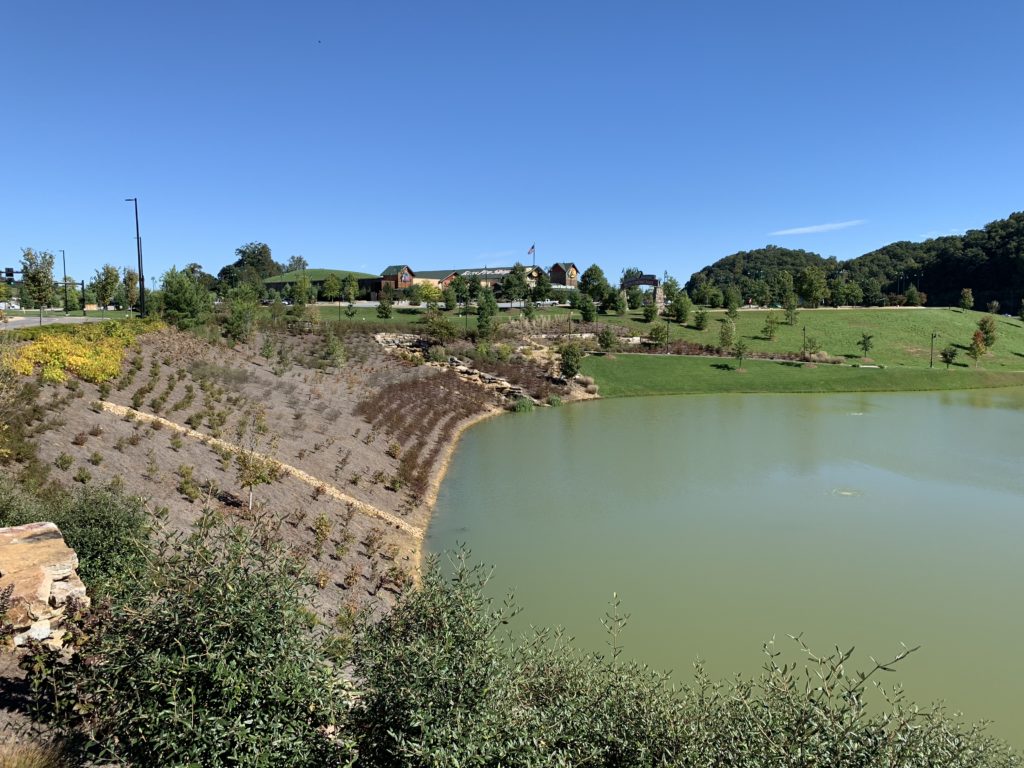 We service commercial clients too, ranging from retail businesses to irrigation projects for Golf Courses.
We have worked on wells for many of the developments in the area as well as most of the Golf Courses.
One of our projects was a renovation of a commercial well on the property of a former Holiday Inn at what is now the Pinnacle. We repurposed the well and it now feeds the iconic lake at Bass Pro at the Pinnacle at Bristol.
Municipal
The volume of water needed for Municipal clients can be mind boggling. One of our projects has been this well which delivered 3000 gallons per minute for Jefferson City.